How to Subscribe to Calendar Within Your Own Google Calendar Account
1)  First, you will need a Google account.  If you do not have one, click here or go to Google and create an account.
2)  On the bottom right corner of each calendar, click on the subscribe button as shown below: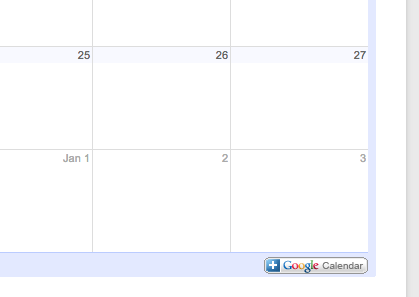 4)  Confirm that you want to add the calendar to your personal Google Calendar and you're all set.